Roger Love is the Number One
Speech Trainer & Vocal Coach in America.
Who is Roger Love?
• #1 Vocal Coach in the U.S.
• Over 30 Years of Coaching Experience
• Has Trained Academy Award and Oscar Nominees
• Has Trained Over 130,043 People
See Roger's Speaking Products
Roger Love is recognized as one of the world's leading authorities on voice. No other vocal coach in history has been more commercially successful in both the speaking and singing fields.
Roger has vocally produced more than 150 million-unit sales worldwide, written 3 top selling books, created multiple bestselling audio, video and online programs, and appeared as a regular in 4 major network TV shows. His Academy Award winning film coaching credits include Walk The Line, Crazy Heart, and A Star Is Born.
ACTORS
Roger has vocal coached actors such as Reese Witherspoon, Bradley Cooper, Joaquin Phoenix, Jeff Bridges, Colin Farrell, Keira Knightley, Angelina Jolie, Rooney Mara, Zoe Saldana, Mary Steenburgen, Steve Carrell and Will Ferrell.
SINGERS
Roger's singing students range from The Beach Boys to John Mayer, Selena Gomez, Gwen Stefani, Phish and Maroon 5.
SPEAKERS
Roger has coached professional speaker/personalities such as Anthony Robbins, Rachel Hollis, Brendon Burchard, Simon Sinek and Suze Orman.
CORPORATIONS
Roger's corporate clients include Forbes, JP Morgan, Kimberly Clark, Rock Financial/Quicken Loans, IHeart Media, Zappos, Western Digital, and countless CEO's, entrepreneurs and Fortune 100 and 500 companies.
CELEBRITIES HELPED BY ROGER LOVE
Here are just a few of the singing stars and groups Roger has coached:
Eminem  •  Maroon 5  •  The Jacksons  •  Gwen Stefani  •  The Killers  •  Martina Stoessel  • Taking Back Sunday  •  John Mayer  •  Demi Lovato  •  Selena Gomez  •  Gallant  •  Daniel Powter  •  Group Love  •  Krewella  • Missy Higgins  •  The Jonas Brothers  •  Rob Thomas/Matchbox 20  • Earth, Wind & Fire • Natasha Bedingfield  •  The Beach Boys  •  Def Leppard  •  Poison  •  Motley Crue  •  Toto  •  Chicago  •  Iggy Pop  •  Smashing Pumpkins  • Brooks and Dunn •  Mandy Moore  •  Wilson Phillips  •  Hanson  •  En Vogue  •  Robbie Robertson  •  Billy Idol  •  Phish
SINGERS HELPED BY ROGER LOVE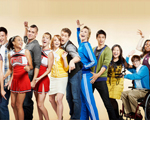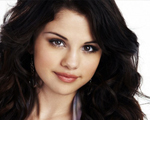 "Roger truly enhanced my performance
in the movie Crazy Heart."
– Jeff Bridges, Actor & Producer
"Thank you for making my
voice sound so beautiful!"
– Reese Witherspoon, Actress
"Thanks to Roger, I never lose my voice anymore.
I am able to give my message to the world.
Roger, I am eternally grateful.
– Dr. Daniel Amen, New York Times Bestselling Author 
Roger Love is the best in his industry. The only time
I lose my voice is when I don't put into practice
the simple exercises that saved my voice and
saved my power that I learned from him.
– Chalene Johnson, Fitness Authority, Author, and Entrepreneur.
I invested in Roger's voice program and
that's when my career really took off. Look
into Roger's voice programs and you too
can accomplish all your life's greatest dreams.
– Dave Anderson, founder of Famous Dave's of America.
"Roger Love has found a way to train the voice and free the heart, mind and spirit."
– John Gray, Author
"It wasn't until I met Roger Love that I gained
100% certainty that my voice would perform
the way I expect and need it to. Learn
from this truly amazing vocal master."
– Tony Robbins, Author and Motivational Speaker
"Saved my Career
"Roger is a magician. I have seen him
change peoples voices and lives in
minutes on stage, he saved my career."
– Brendon Burchard, Author, Speaker
Get 4 Free Voice Training Videos That Reveal How You Can Discover Your Perfect Voice
By submitting your email address, you agree to receive emails for this training and special offers. Unsubscribe, anytime.